About Detection Specialties-
Established in 1992, Detection Specialties Inc. provides underground utility locating and troubleshooting services throughout Arizona and adjacent regions.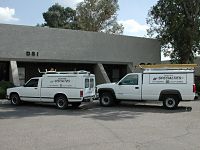 Our field technicians have what it takes to give you and your organization an "edge" - by providing the underground utility locating, underground utility troubleshooting, as-built mapping, and other related services you need to make your job run smoothly.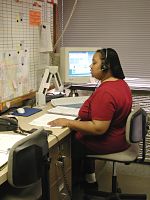 When our services are needed, be certain that our unmatched ability to integrate the information provided by our state-of-the-art locating and detection equipment with our extensive "real-world" experience in dealing with underground utility systems provides you with a professional result each time, every time.
Our current customers include hi-tech and industrial firms, school districts large and small, general, heavy, and specialty contractors, and anybody who has a requirement for the best available subsurface utility locating and troubleshooting services.
Computer-assisted scheduling and dispatch plus radio communication with all mobile service units ensures a prompt and professional response to your service request.