CAD Utility Mapping-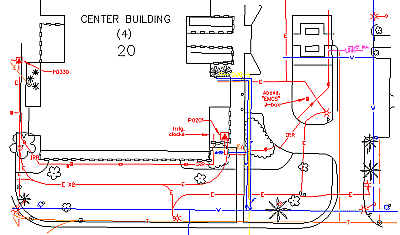 You DON'T need to rely on inaccurate, "best guess", or outdated utility drawings.
Find out what's there (and NOT there) before the backhoe arrives! Accurate documentation of the existing site utilities can make all the difference in project pre-planning and new construction.
Detection Specialties can produce field-verified underground utility "as-built" drawings by scaling underground systems on your existing site CAD file. If no CAD file is available, your scale paper drawing can be digitized and used as the base site layer.
All AutoCadŽ drawing formats up to 2002 are supported.